Hardware
Block Diagram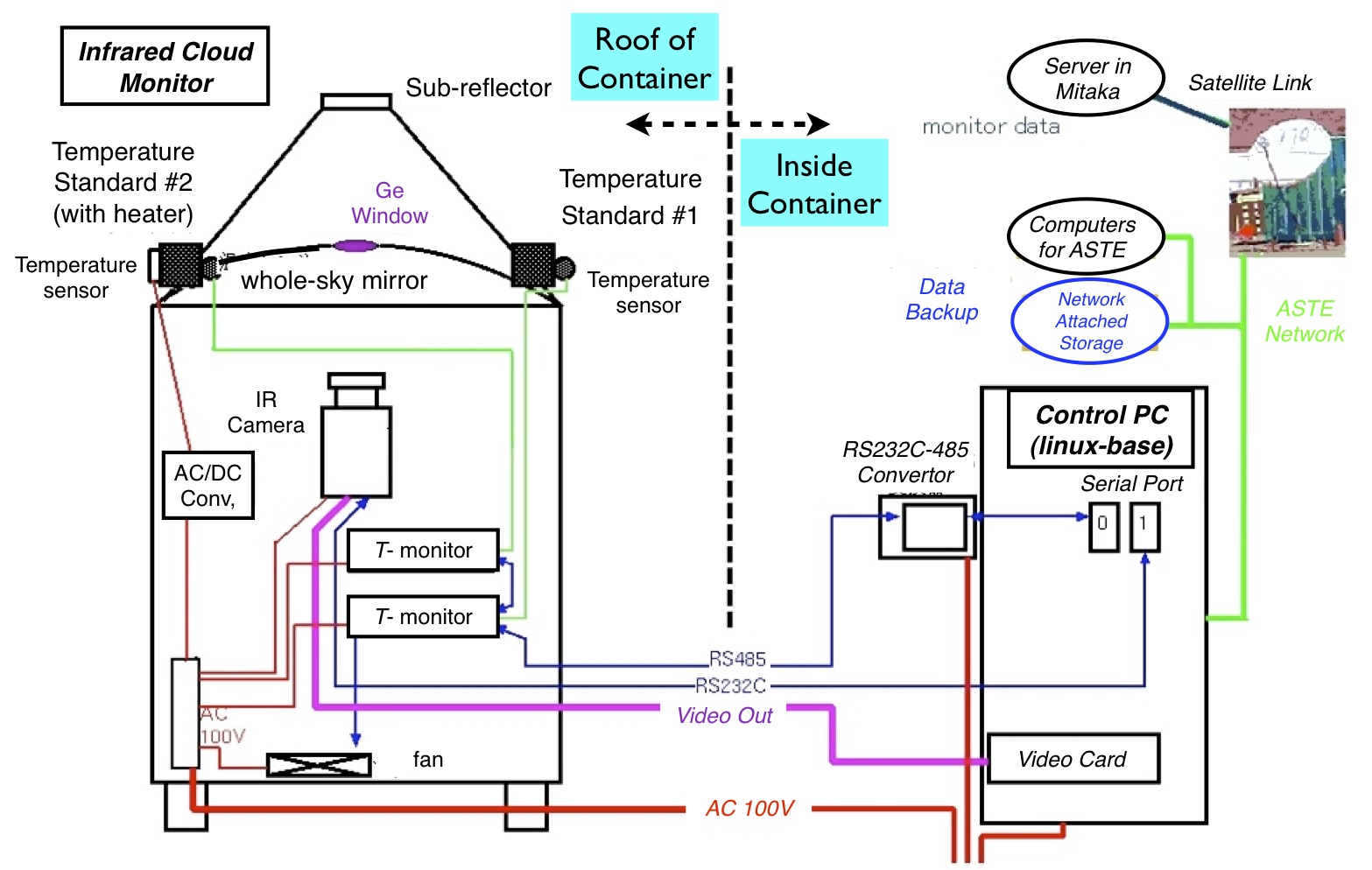 Originally designed by TAO group (Miyata et al.) for their site evaluation activity.
The optics of the monitor consists of a Cassegrain-type whole-sky mirror and a sub-reflector; both mirrors are gold-plated and were manufactured by the Advanced Technology Center of the NAOJ.
Commercial Mid-infrared camera (IR-30 by Nippon Avionics Co, now NEC Avio) is used. According to the specifications, this camera is sensitive to the radiation of (8-12) microns.
Infrared camera is controlled by Linux-base PC via RC232C.
Video signal from the camera is captured by the video card in the control PC.
Two temperature starndards for calibration, painted in "black" color are set at the edge of the main-mirror. Their temperatures are always monitored by the control PC. We fixed a heater to one of the standards to try to make "two-temperature" calibration, but we never use it...
Image is taken every 5 minutes. The raw data (in FITS format) are basically stored in HDD of the control PC, but they are also copied regularly to another storage (NAS).
Reduced gif image for weather monitoring is periodically produced by the control PC, and they are uploaded to the web server in Mitaka via satellite connection. Raw FITS data cannot be taken in real time because of the very limited bandwidth of the satellite link.
Some Photos
Top View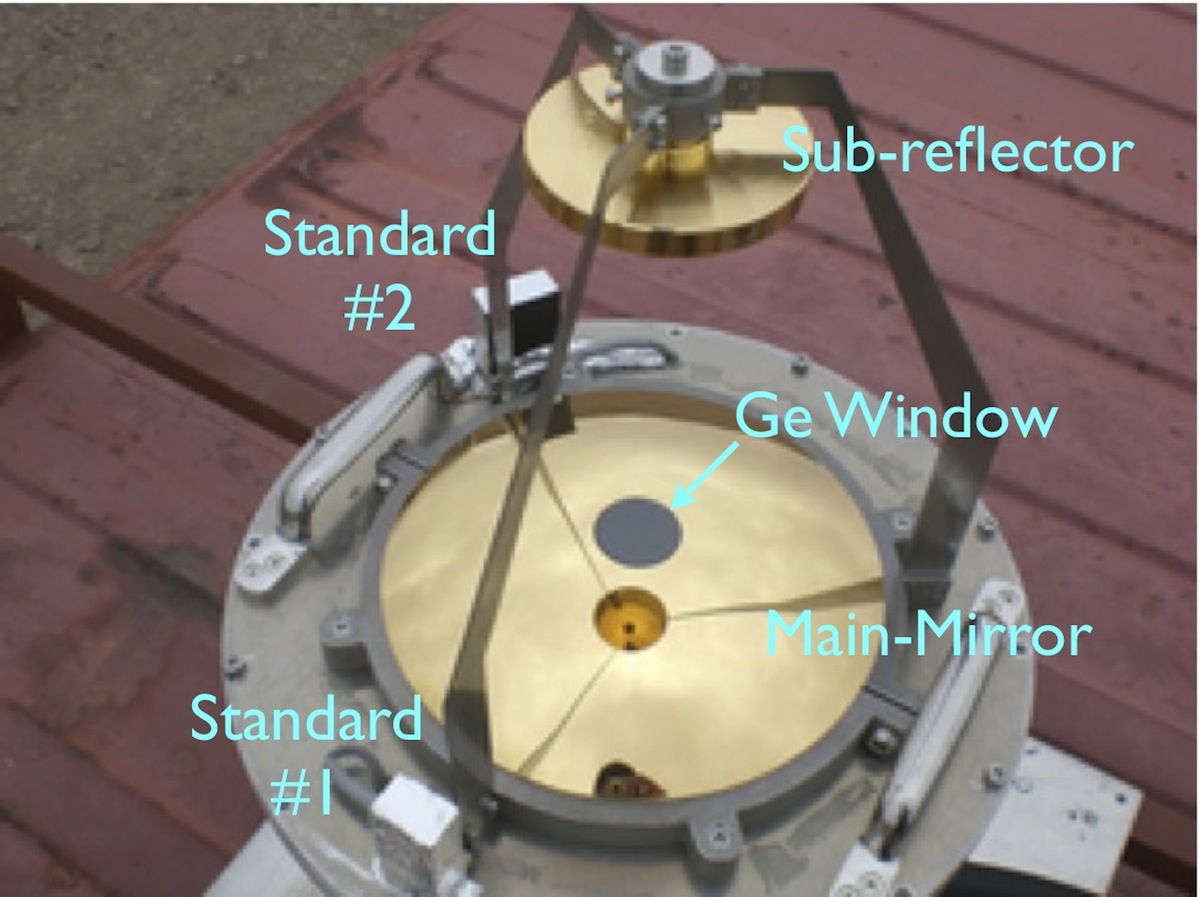 Inside the cabin
The position of the camera mount can be slided and fixed any posiotion on the grooves, so one can easily adjust the focus by hand.
Transmissivity of the Germanium window
measured by Miyata-san (Univ. of Tokyo) before set it to the cloud monitor
---